Live the call of your gift
Céad míle fáilte,
Welcome, I'm delighted that your presence is here.  

I'm Lynda Morrissey, a personal coach who is here to support you to live true to your unique purpose, soul values, and life priorities. 
I coach individuals like you to align with your authentic self, accelerate your inner transformation journey, and live more of your potential to be in compassionate service to the regeneration of our sacred world.
I'm also the founder of Croíadh, where I coach professionals from all spheres of life to transition to a career with purpose, while developing greater inner vitality and resilience.
Anam cara, may you live the call of your gift… you'll discover it to be the most fulfilling journey for your heart.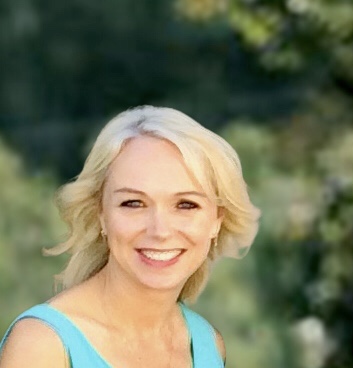 ✧ Purpose, Meaning, and Servant Leadership

Receive high impact coaching and resources to empower you to uncover and live true to your unique callings.

✧ Life Transition Navigation
Coaching you through a change in your life, career, and/or relationship.

✧ Personal Resilience Coaching and Wellbeing 

Whole person wellbeing, mental strength, and resilience coaching. 
✧ Conscious Job/Career Change
Coaching you to transition to right livelihood that is aligned with your unique calling, soul values, and life priorities.  
✧ Shadow Work
Our outer world is a reflection of our inner world. Accelerate your transformation journey, for the good of the whole of life, with compassionate inner work. 

✧ Self Empowerment
Whole self empowerment coaching – physical, mental, emotional, and spiritual.
✧ Peak Performance Coaching for Changemakers: 

Live, love and serve with faith, higher personal performance, and moral courage. 
✧ Sacred Feminine Empowerment 
Self empowerment and sensual embodiment coaching for all who identify as woman. 
✧ Celtic Spiritual Ecology Retreat
In-Person Celtic Spirituality immersion 1:1 retreat in Westport, County Mayo, Ireland 
"I had 4 coaching sessions with Lynda to help me channel my creativity into making a positive difference in the world. There's a catalysing power that comes through Lynda's clear perception, compassion, and directness. Through the sessions I started to uncover the root causes of my creative block, and the difficult relationships I have had with the feminine throughout my life. If it wasn't for Lynda's life coaching sessions accelerating my inner work I know I'd probably still be stuck in acting out sabotaging behaviours for a few more years. Lynda holds a confidential space that helped me to face my blocks with love. All of my relationships have shifted, especially with myself. I'm closer with my wife and daughter than ever. A new ecological project idea has emerged, aligned with this new heart space I'm in, and I'm feeling ready now to lead it in my community! Thank you, Lynda - real transformational work!"
"Lynda, thank you so deeply for your wonderful, enriching, challenging, and thought provoking teaching tonight. It's amazing what powerful seeds you are sowing. You lead from your heart so gently and generously and we respond to that. Thank you hugely for giving your time and your beautiful presence - much appreciated and cherished. You are a blessing to us all."
"Lynda coached me with amazing respect and honesty on how to set and maintain my boundaries, and strengthen my close relationships. She helped me fully understand what being able to let go with love really means, and since then I have found that lesson to be completely invaluable to me. Thank you Lynda for the amazing lesson and for being such an incredible inspiring woman."
"I had a one-to-one power coaching session with Lynda prior to my final interview for my ideal job. She is awesome. My interview required a sharp presentation outlining the first 30/60/90 days in the role. Lynda made my preparation seamless with her holistic style of direct experience. She revealed all my blind spots, fortified my confidence, whilst massively contributing to me securing the base salary that I know I am worth - and I did! Thanks again Lynda. Well worth the investment, and more!"
"I had a massively rejuvenating massage by Lynda. After a 1 hour session, the stress in my shoulders melted away, and I felt like I'd been meditating for an entire week! Best massage ever. Lynda has a real gift and super presence."